FOIMan considers whether Government departments discussing "round robin" requests is surprising…or wrong.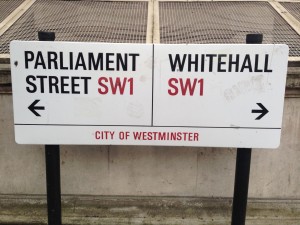 An interesting post from Matt Burgess on his FOI Directory site this morning highlights the fact that government departments compare notes on so-called "round robin" requests. Round robin requests are questions that are sent to several public bodies, often so that their performance or policies in a particular area can be compared.
This question (and variations on it) comes up every now and then, and it always sparks responses varying from "this is more shocking evidence of a Big Brother state" to "so what?". As a former FOI practitioner, I've got a particular perspective on this, and it's somewhere between the two.
On the one hand, I can see why people might be concerned. If you make a request under FOI – a right that you have under UK law – should that necessarily lead to your details being shared between departments of Whitehall? It feels uncomfortable. If you're pursuing something sensitive, it might even have a chilling effect on you – prevent you asking the question for fear of someone you'd rather not knowing about it. Some sense conspiracy – are these public bodies collaborating to find ways to block requests?
There is the Data Protection angle. Your contact details and the facts you are interested in are undeniably personal data. Even if the government departments disclosing the details of the enquiry only share the questions, by the nature of round robin requests, the other public bodies will be able to identify the requester – so it remains personal data. This being the case, the sharing of this information must comply with the data protection principles – notably that it should be fair and lawful. Is it fair for public bodies to share this data about requesters? Many would argue that it is not.
On the other hand… I can understand why public bodies might want to compare notes on requests, and indeed I did it myself on occasion as a FOI Officer. Even where this was a less formal process than the one described by Matt, it still happened. There are whole mailing lists where practitioners discuss how to handle requests. It is a lonely business answering requests in most public bodies. For many inexperienced FOI Officers such mailing lists are a lifeline – they can ask questions of the old hands at other authorities. Where a round robin has been widely circulated, members of that list will recognise the issues being described and be able to identify the requester. FOI Officers (or their colleagues, come to that) are not hermits – they will attend events and difficult requests will be discussed over coffee or wine (depending on the time of day and how bad it has been). And rarely is this done with anything other than the best of intentions – often it helps the person dealing with the request to do a better job.
Sometimes it might be necessary for a sector-wide approach to be taken to a request. On the few occasions I refused to neither confirm nor deny whether information was held it was because guidance was issued to all the institutions in my sector advising that approach. If it wasn't handled in that way, the requester would have been able to piece together responses to establish facts that were potentially harmful in the wrong hands. Acting individually the risk would not have been clear; it was only through discussion that it emerged and the appropriate advice was sought and given.
Whatever the rights and wrongs of it, public bodies are going to share details of requests they receive with other authorities or individual colleagues – formally, informally, in writing or in conversation. Practitioner to practitioner, civil servant to civil servant. Human nature as much as the challenges of the work involved will ensure this happens. The question is how to make it fair and ensure that rights aren't eroded.
How could public bodies make sure of that in future? Firstly by being as open as possible with those who make requests. Authorities could publish statements setting out what and who details of requests will be discussed with (internally and externally). They should only normally exchange details of what has been asked for, not the identity of the requester (even if colleagues in other authorities may be able to guess). They should limit the circumstances in which this will happen, and who will be party to the details. Senior officials, press officers and ministers must accept that they have no need to know who has made requests in the vast majority of situations, and should not pressurise FOI Officers to share these details.
But like it or loathe it as a practice, it will go on regardless. If you're making a round robin request (or indeed asking about something controversial), expect the recipients to compare notes at some level.
Matt and I will no doubt be debating this amongst other issues in our new Media Masterclass, so join us if you want to understand how this issue affects journalists.