Freedom of information. Data protection. Complex subjects – explained with FOIMan's trademark clarity.
Practical exercises, quizzes and games are used to communicate the essentials of data protection and freedom of information. Paul Gibbons presents the following training courses for the companies listed: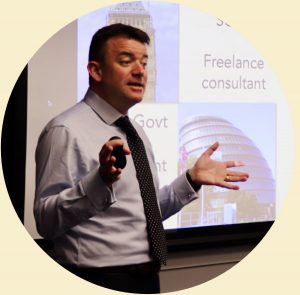 PDP Training
The Role of the FOI Officer – how to embed FOI in your organisation and ensure that it is in the best position to comply with legal requirements.
Next course: 27 November 2020 in London
Understanding ModernGov
Excel at Complying with FOI Requests – understand the requirements of the Freedom of Information Act and Environmental Information Regulations.
Next course: 29 September 2020 (online)
Complying with Subject Access Requests – what data protection laws require and how to ensure that you are able to comply.
Next course: 26 November 2020 in London
I am not taking bookings for in-house training. If you'd like some tips on how best to organise in-house training with other providers, read my Guide to organising in-house training.