My name is Paul Gibbons. And I am FOIMan.
For nearly 20 years I was a mild mannered information governance manager, until one day I was bitten by the blogging bug, and I became…FOIMan. In my long career I have issued laboratory notebooks to the scientist who discovered Viagra, rescued council records from rising floodwater, wrote the policy on how long records of MPs expenses ought to be kept, and made sure two Mayors of London were as transparent as the glass of their building (well, mostly). I also investigated patient data breaches in a hospital and sought to keep academics and students on the right side of copyright licensing rules.
In 2010 I started writing the FOIMan blog, discussing freedom of information 'from the inside'. That led to being invited to talk at events, write articles and deliver training courses. In 2014, FOIMan became my full-time job, and I delivered training and consultancy services to organisations across the UK (and occasionally beyond) for over 6 years. My book, The Freedom of Information Officer's Handbook, was published by Facet Publishing in January 2019. In July 2020 I returned to work in the public sector, being appointed as Compliance Associate (Data Protection and FOI) by the Pension Protection Fund.
Qualifications
and achievements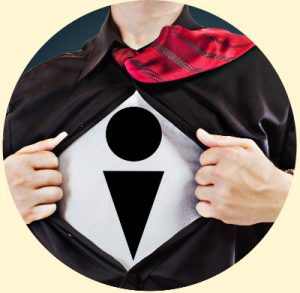 My professional qualifications and achievements include:
MSc Econ in Archives Administration
LLM in Information Rights, Law & Practice (with distinction)
BCS Certificates (formerly ISEB) in Data Protection and Freedom of Information
Contributor to Lexis Nexis public sector guidance on freedom of information
Special contributor, Freedom of Information Journal
Head of exam board, PDP Freedom of Information Practitioner Certificate
I've written several articles about freedom of information, information management and other subjects.

Superhero photo: © Can Stock Photo / digitalgenetics adapted by Paul Gibbons