FOIMan reflects on ten years of FOI in his latest article for PDP's Freedom of Information Journal.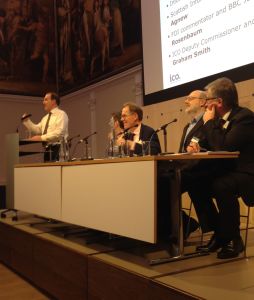 Happy new year. Like many others I return to work today after an extended Christmas break, refreshed and ready for the year ahead (at least in theory). Ten years ago it was much the same, but for the first time, I was fielding FOI requests.
As you'd expect, the arrival of the tenth anniversary of the right of access has seen a range of pieces celebrating this important milestone. The Information Commissioner, Christopher Graham,  highlighted five landmark decisions. The Campaign for Freedom of Information emphasised some of the achievements of FOI whilst warning that increasing use of private companies to deliver public services is undermining accountability. Even the Minister for FOI, Simon Hughes MP, has issued a press release to celebrate the first decade of the right to know. Journalists including the BBC's Martin Rosenbaum and David Higgerson have marked the occasion.
All good pieces and worth a read. But what was the experience of those on the inside over the last ten years? The FOI Officers and others who were responsible for making sure their organisations answered the requests that started to pour in from January 2005 onwards? Well, I can't speak for others, but here are my reflections, recently published in PDP's Freedom of Information Journal.